A most thanked element of the atmosphere, host and happily imposed sied-kick: panorama is a relevant element within the experience proposed by the restaurant. Even more, in several occasions is the key ingredient in the menu and the most prominent element of the atmosphere in a place. If you have a good view, sometimes you don't even need anything else.
So if you are one of those who let themselves be seduced by the kind of landscape that takes your breath away, it is for you that we recommend 7 panoramast you must contemplate: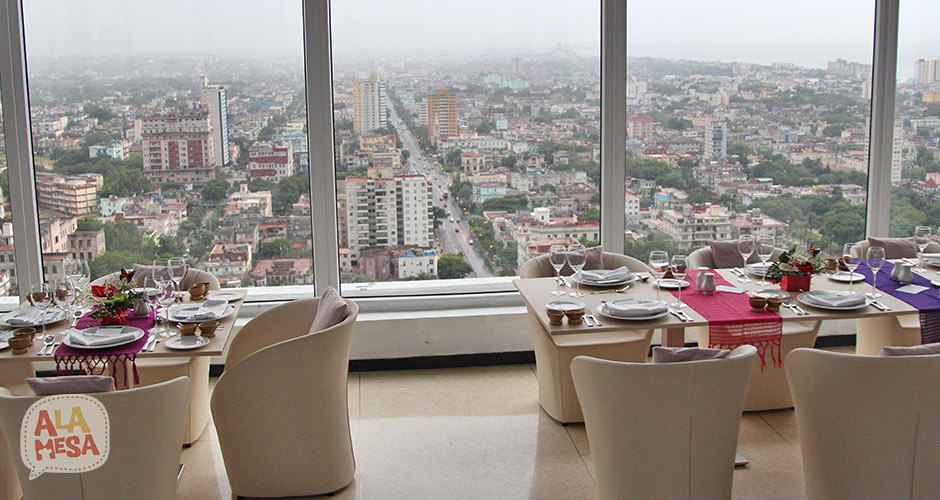 Located in the hart of Havana's Vedado district, this is one of the most emblematic buildings of the city. Habana Libre Hotel houses this restaurant on its 25th floor. Those who established it were very aware of the landscape and for that reason they built practically a viewpoint. From the Sierra the city is perceived as a tapestry extending from the ends of Playa district to the other side of Havana Bay and beyond.
---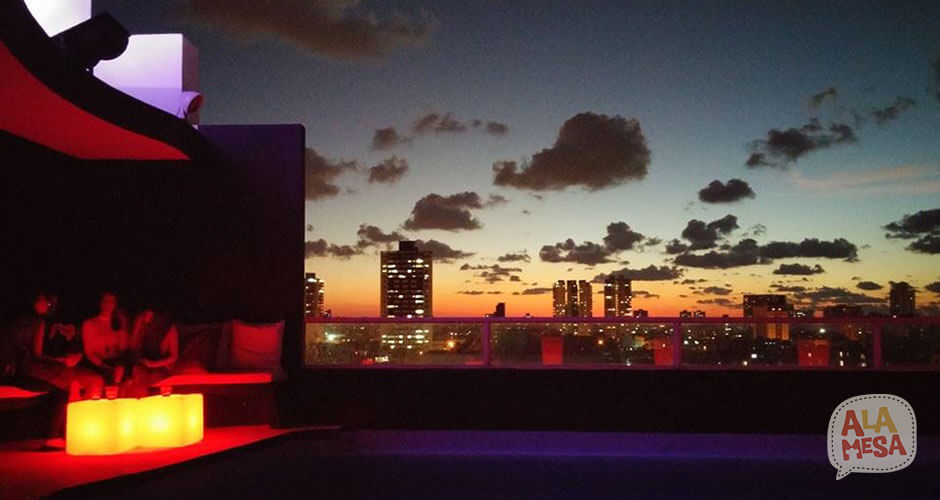 Located in the tenth floor and penthouse of a building next to one of the most popular places of Havana: El Malecón. From the terrace of La Flauta, we can see a landscape dominated by the sea and the long corridor of Malecón street. On the other side it confronts us with the most celebrated part of the Vedado in a sort of mosaic of lights that is better appreciated at dusk.
---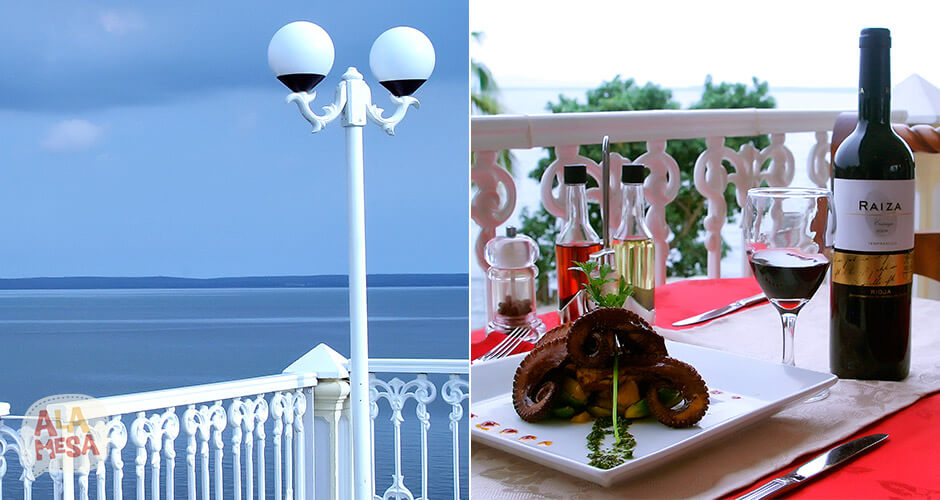 A panorama seen from the third floor of a building located in Punta Gorda, in the bay of Cienfuegos can be appreciated in its splendor. The perspective proposed by Pelicano dominates the panorama giving us images of this city that are frankly unforgettable.
---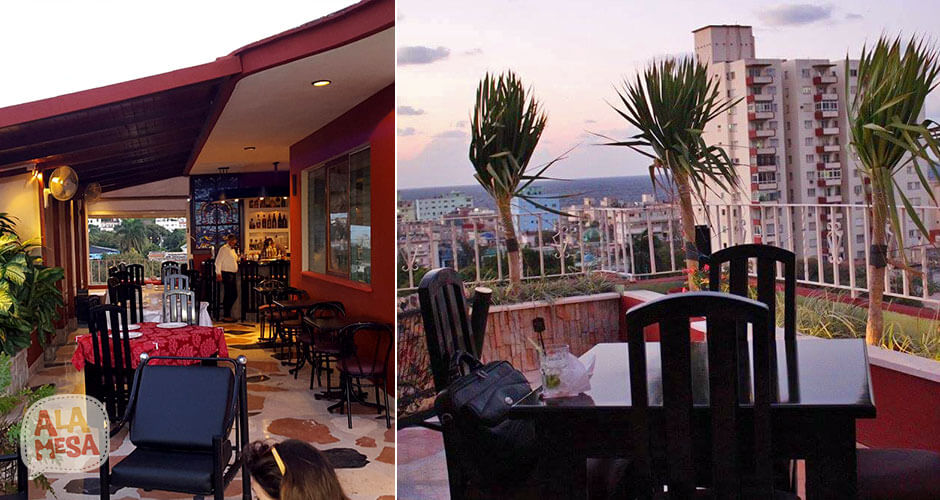 Soon to be re-opened, we didn't want to leave this place out of this list given its city panorama also nuanced by the presence of the sea, an element of geography with which our nationality and culture seems to have a permanent dialogue. Penthouse dominates from its sixth floor, this postcard of Vedado that goes from La Piragua to a little beyond the street and letter that give him name.
---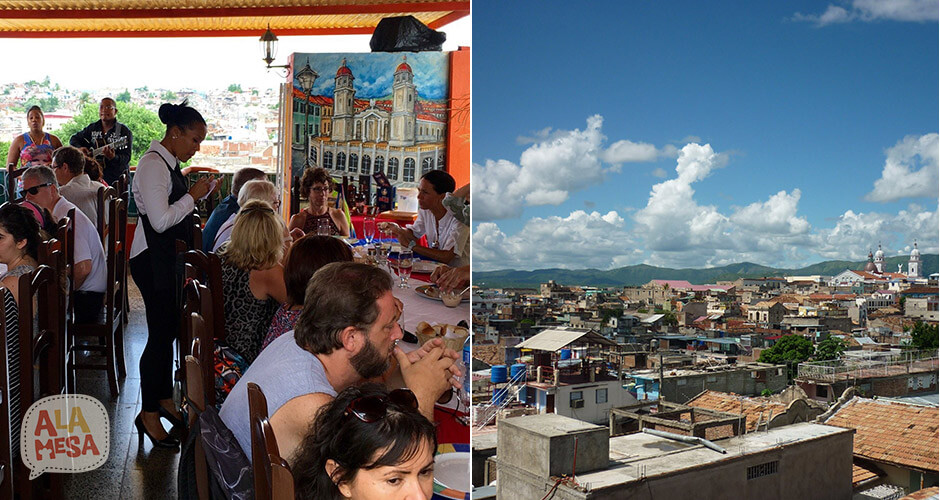 Recently included in AlaMesa, this place is inspired by a poem by Spanish poet Federico García Lorca and allows visitors to take a peak on the south west corner of Santiago de Cuba city. El Tívoli and the bay can be seen like a sketch or an old photography.
---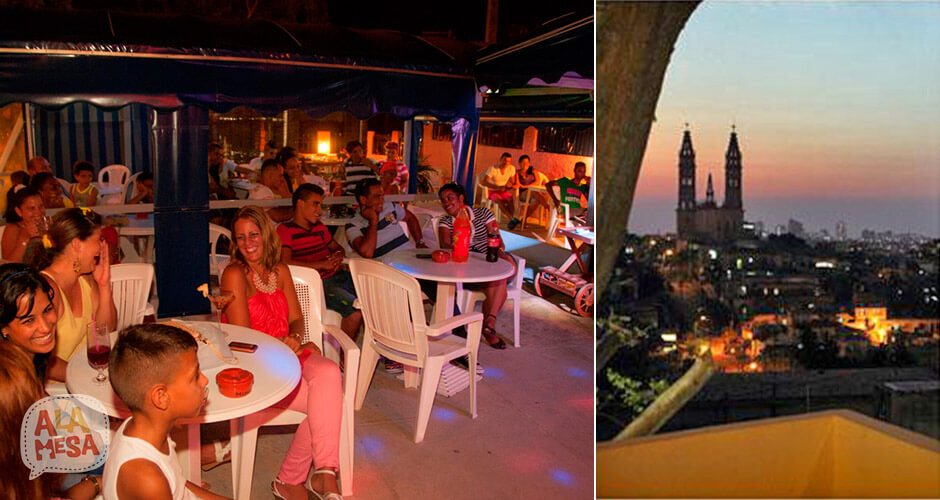 For once far from the ocean, this place nestled in the very center of the city offers us an interesting perspective. The hill of Acosta Street, on 10 de Octubre district, places it in the center of an eminently urban landscape that is even more beautiful at night.
---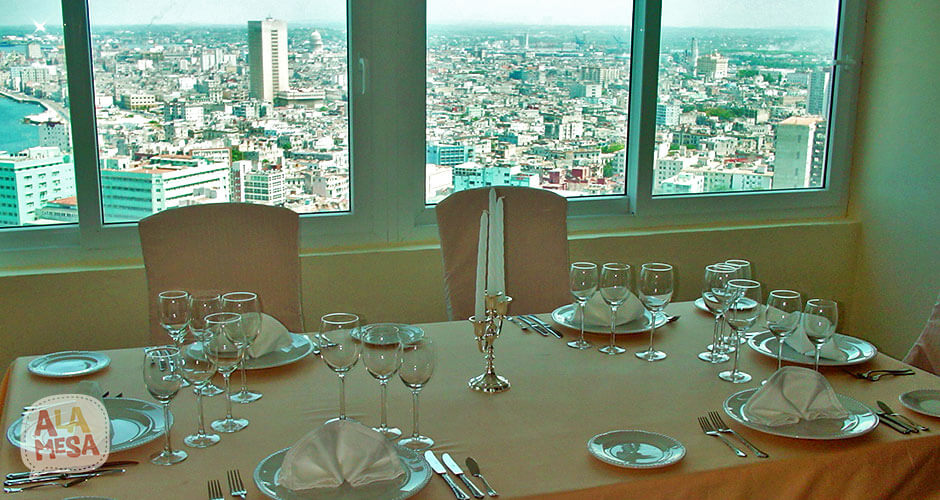 El FOCSA, que en su momento fuera el punto más alto de la ciudad y una de las edificaciones que el tiempo ha trastocado en símbolo a medias formal de La Habana, está coronado por La Torre. El bar y restaurante que responde a este nombre ofrece una panorámica de casi 360 grados de sus alrededores, mar y costa, ciudad y colina. Un todo fundido que apreciamos en la medida en que nos permite construirnos una imagen definitiva y romántica de nuestra capital.
FOCSA, once the highest point in the city and one of the buildings that the time has transformed into a symbol of Havana, is crowned by La Torre. This bar and restaurant offers a 360 degree panoramic view of its surroundings: sea and coast, city and hill. A merged whole that we appreciate for it allows us to build a definitive and romantic image of our capital city.