You should know…
The second edition of Ruta de Tapas Habana brings this event back to its most spectacular scenario.
On Fridays, Saturdays and Sundays throughout August, starting August 2nd, places, flavors, textures, atmosphere, will be mixed with passion and wit and made available for you in a competition with only one winner ... the culture of this land of ours.
Between the 2nd and the 31st of August, 11 bars and restaurants of the Historical Center of Old Havana will put at your consideration a tapa of their creation, always accompanied by a glass of Casillero del Diablo wine.
Facts
- Each restaurant will offer an exclusive preparation inspired in the values ​​of Cuban culinary culture.
- The combination of tapa and a glass of wine (in a volume not lower than 125 ml), will have a fixed price of $ 3.00 CUC. No extra amount will be charged for service.
- Those participating will enter a draw that offers 3 first prizes, 3 second prizes and 24 other, after consuming at least 8 of the 11 tapas in the contest. Cases and bottles of Casillero del Diablo, dinners, t-shirts, bags and others are amongst the prizes.
- We also have a challenge: upload to FB or IG your best photo or video related to these tapas. Follow @alamesacuba and @conchaytorocuba. Use #rutadetapashabana in your posts. The most original ones will win an award.
- All persons of legal age may participate without distinction or discrimination of any kind for reasons of sexual orientation, gender identity, ethnicity, religion, cultural identity, political beliefs, economic situation and/or national or regional origin.
Instructions
1. To participate, you must go to any of the participating venues, between 4:00 p.m. and 8:00 p.m. of a Friday, Saturday or Sunday.
2. Request your participant ballot, which will be available in each place.
3. Ask it to be stamped with the seal of each establishment every time after you taste the tapa.
4. Rate each experience with a score between 1 and 5 in these categories: Presentation, Flavor, and Service. (Being 5 the maximum)
5. Move to another restaurant, try another tapa and repeat the process as many times as you can.
6. When you finish, deposit the ballot in one of the boxes available in each place.
With a little help from our friends: Magazine AMPM, Bajanda, Vistar Magazine, Cubalite, SuenaCuba.
Resources
- Install Alamesa app if you want to know more about each of the places.
- Download Ruta de Tapas' map for Maps.me so you can get offline information. If you have any problems, here you have the archive.
- Get our map in a .pdf document, optimized for mobile and will also help you get oriented.
- Join our group on Facebook, so you can connect with a community of spectacular people who will also be following the tapas Route.
These are the tapas and the places where to find them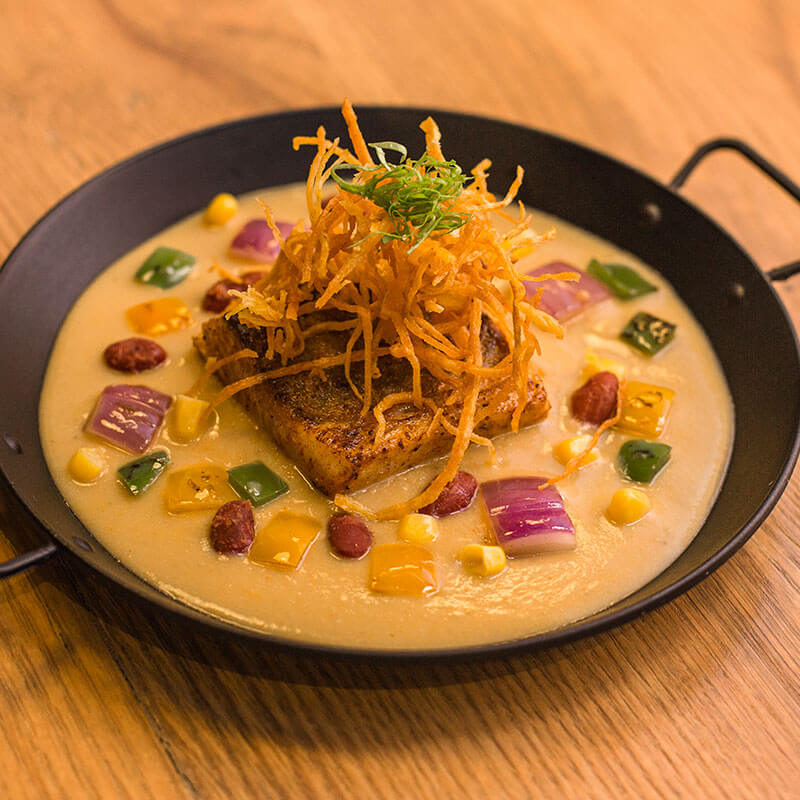 Mosaico cubano:
White Ajiaco pot with blackened tropical fish and vegetable crunches, Mahi Pahi Mahi Cajun, Sweet Potato Fritters and fresh vegetables.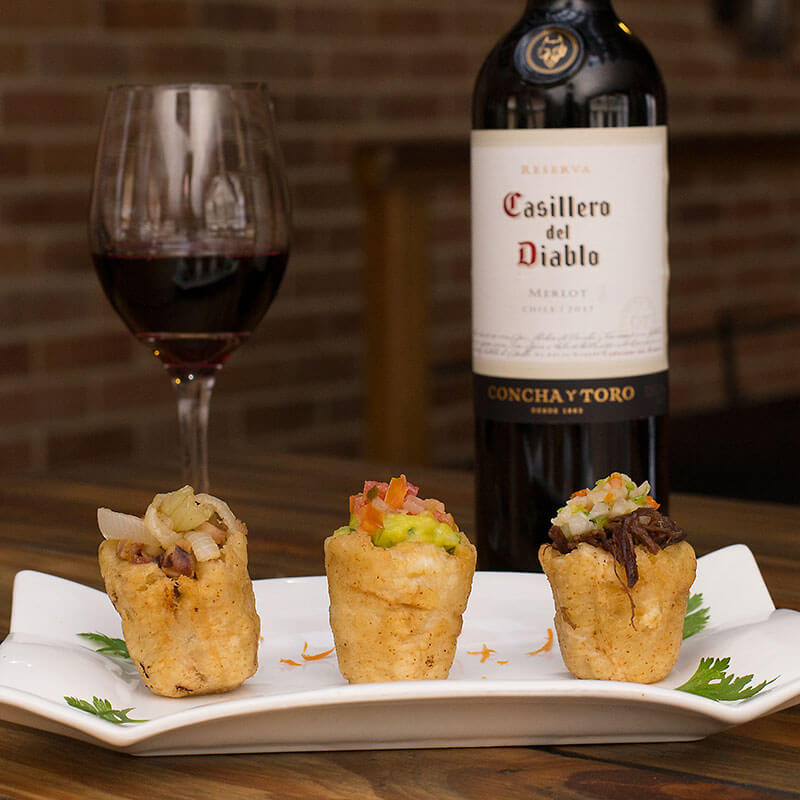 Musa paradisiaca: Tostones stuffed with a fried cow, roasted pork and guacamole, covered with chimichurri sauce and caramelized onions. Decorated with fine aromatic herbs.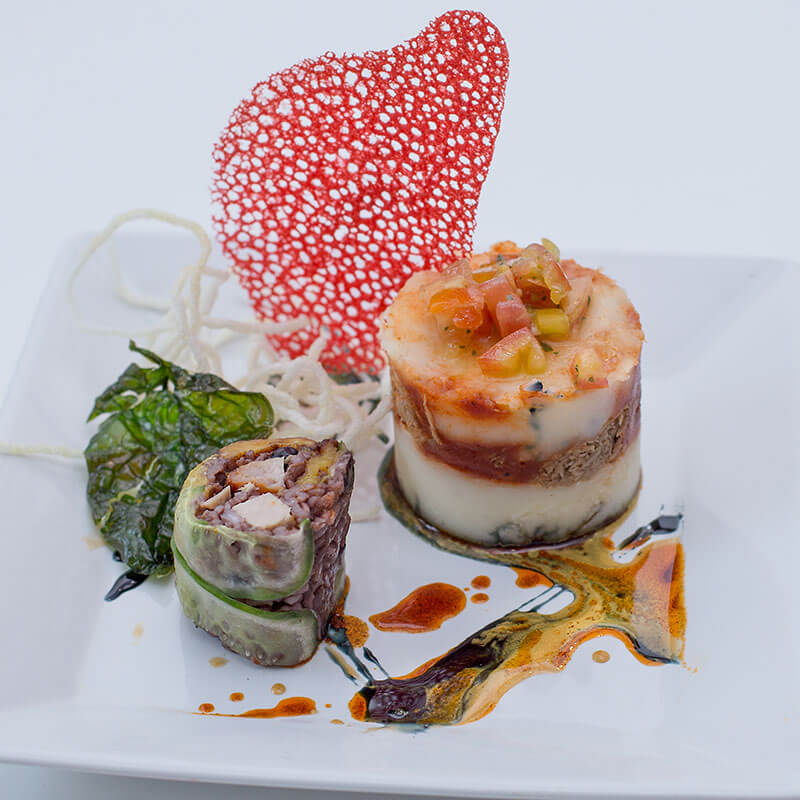 "Sushi" Cubano y rulo del Ángel: Cucumber roll filled with Moorish rice and roast pork accompanied by a drum of potatoes with fried shredded beef.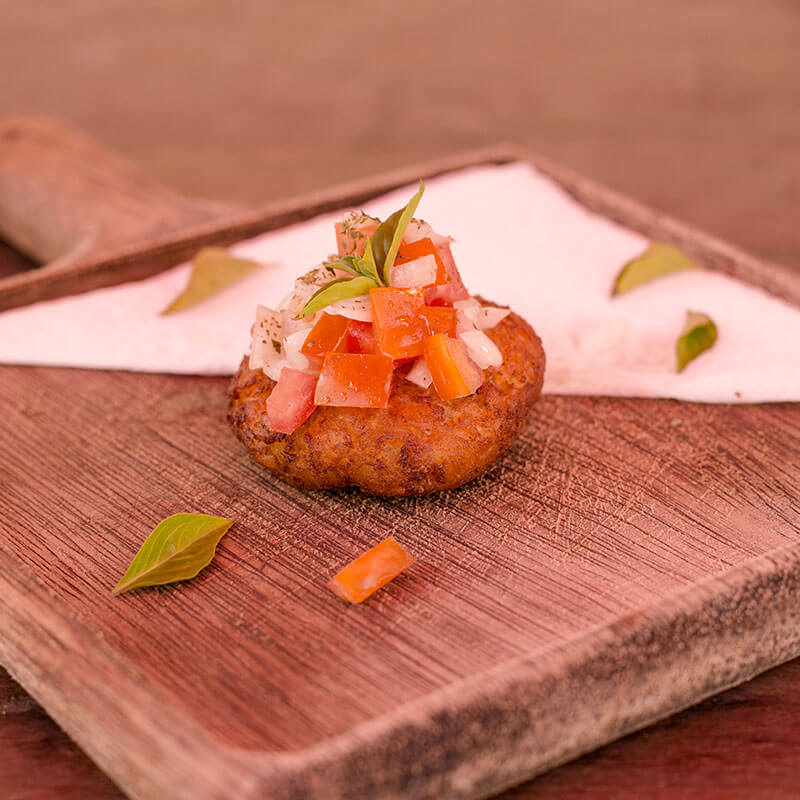 Malarrabia: As it is known in the East. A base of mashed plantains in the mofongo style, with abundant Creole sauce and pork rinds. Fried until browned, served with pico de gallo sauce.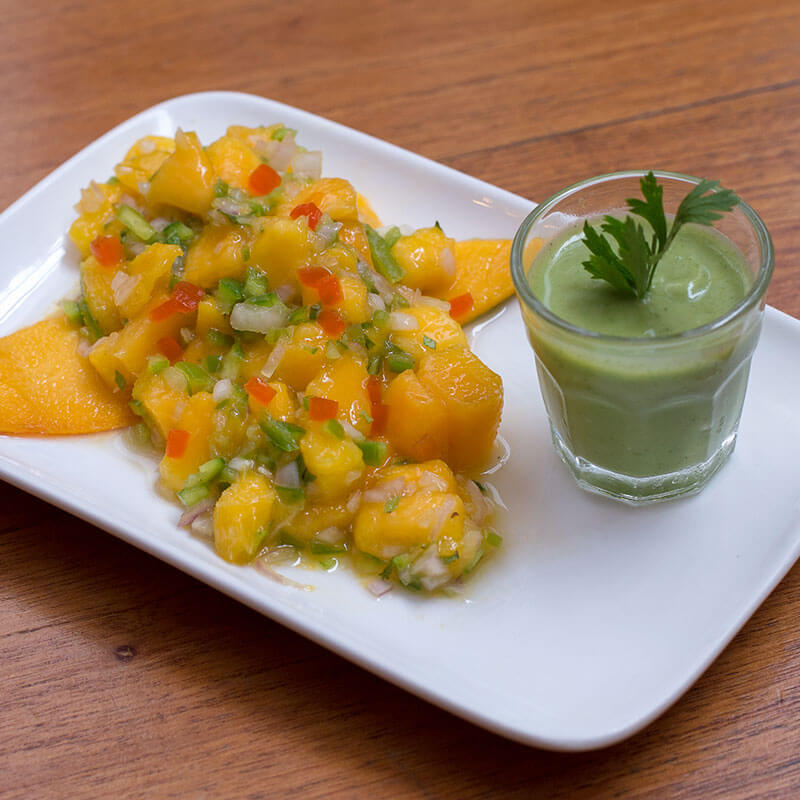 Crudo de Mango: it is a mango ceviche, with the same ingredients as traditional fish ceviche. It is accompanied by a shot of an avocado and spinach cream.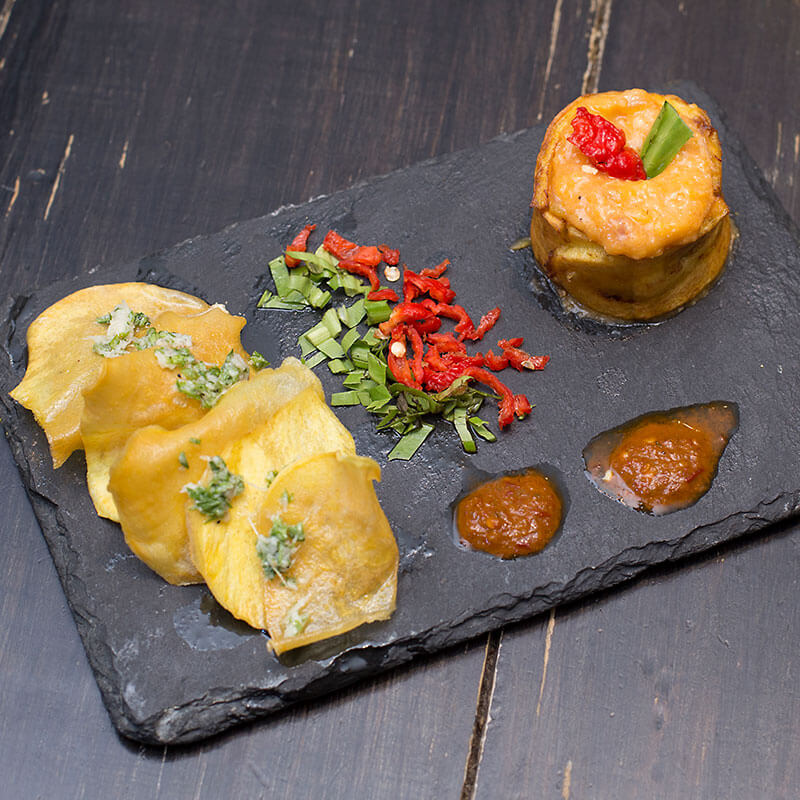 Taplamal San Juan: Tamale casserole of the house wrapped in fried plantain leaf fried and decorated with sweet potato chips and handmade sauces.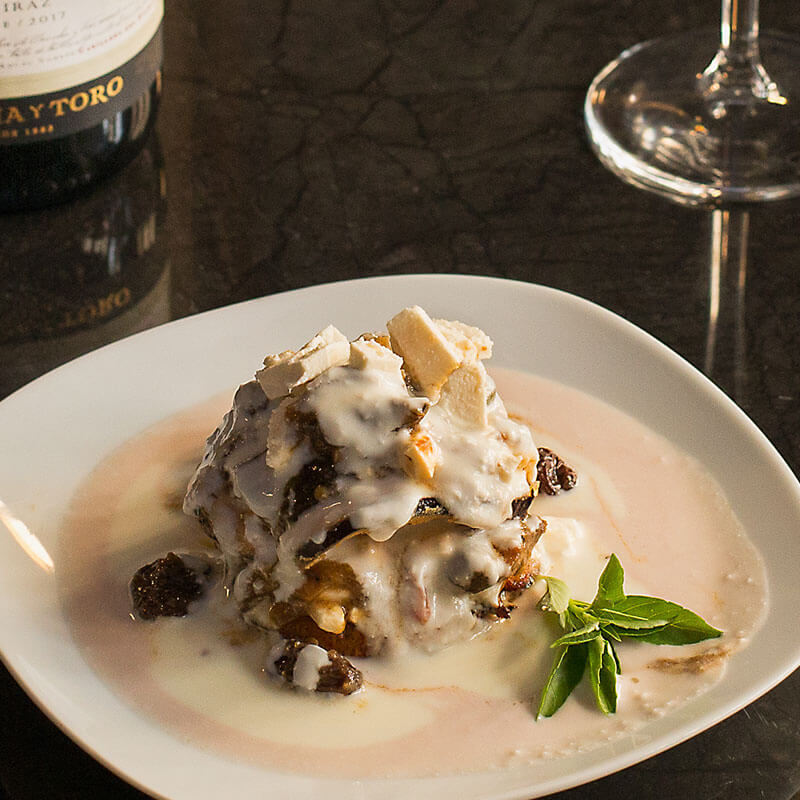 Pirámide de berenjena: Eggplants with confited mixes, bathed with goat yogurt with balsamic.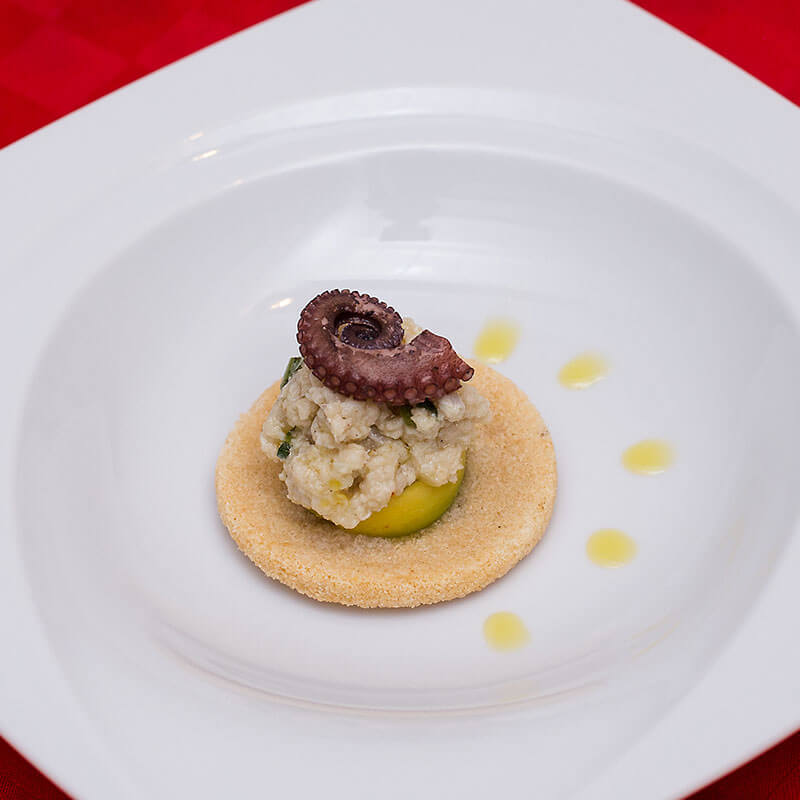 Ultramar: Casabe with avocado, a maceration of fish and octopus accompanied by leche de tigre and diced avocado.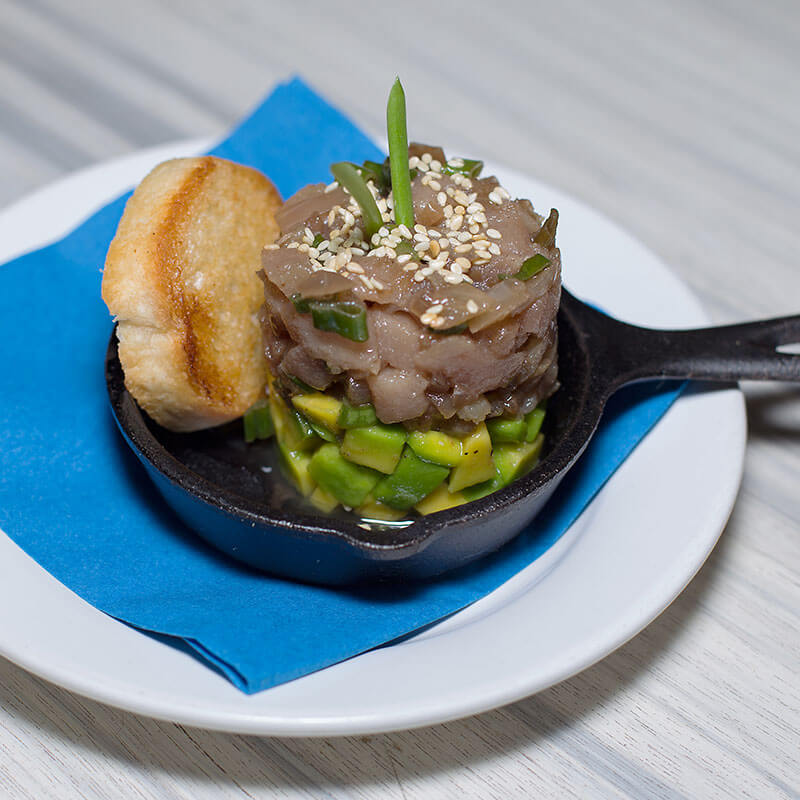 Torre San Ignacio: Petit of raw tuna on a bed of avocado, garnished with a slice of bread.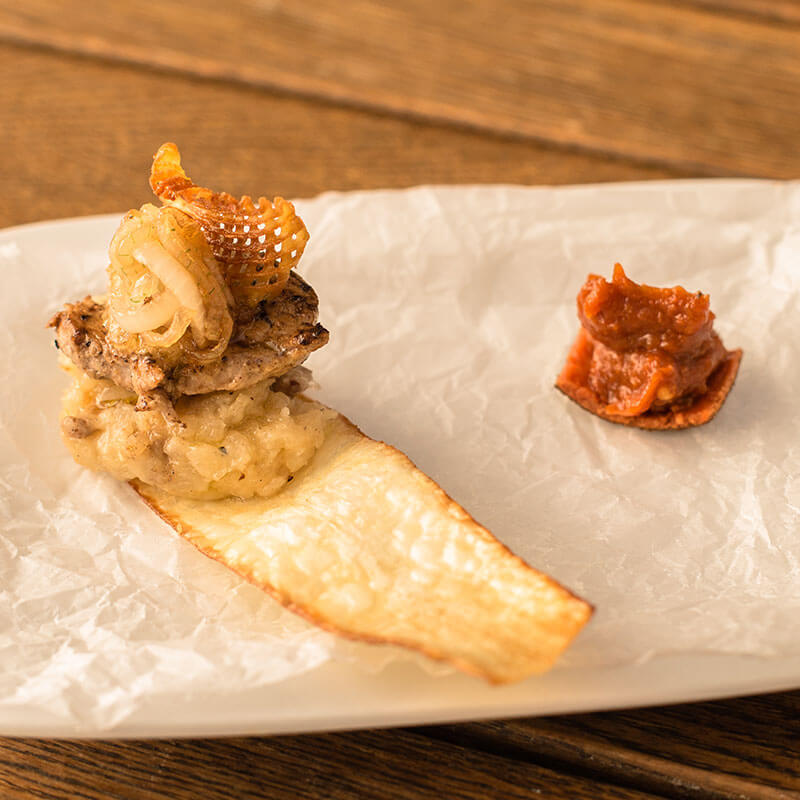 Besito crujiente de yuca: Pork sirloin steak marinated in coconut milk over mashed and crunchy yucca with spicy mamey sauce and garlic mojo flavored with chives.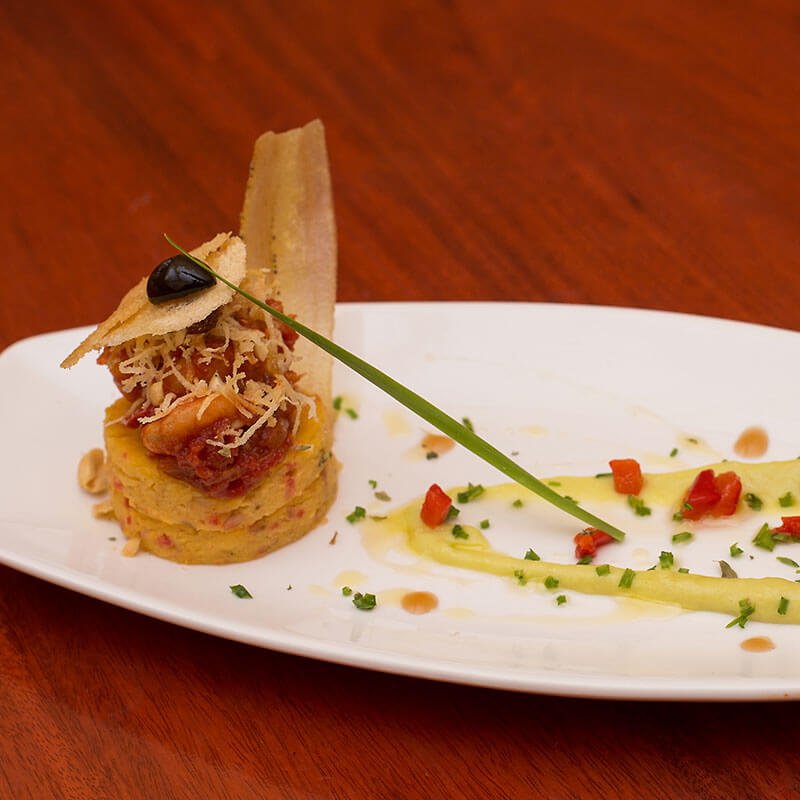 El taburete de Yarini: Cream of mixed corn, molded with pork, sausage, ham. Cover with a shrimp enchilado with a 3 peppers'sauce.